(BALTIMORE – November 7, 2022) – After months of working with the Upton Planning Committee (UPC), the Maryland Institute College of Art (MICA), and both the Maryland and Baltimore Departments of Housing and Community Development, I am pleased to announce that we were able to close on the acquisition of the former-Harriet Beecher Stowe public school property in Upton. The closing fulfills a year-long commitment to help push forward the Natural Dye Initiative and create new jobs in the Upton community.
More info on the initiative: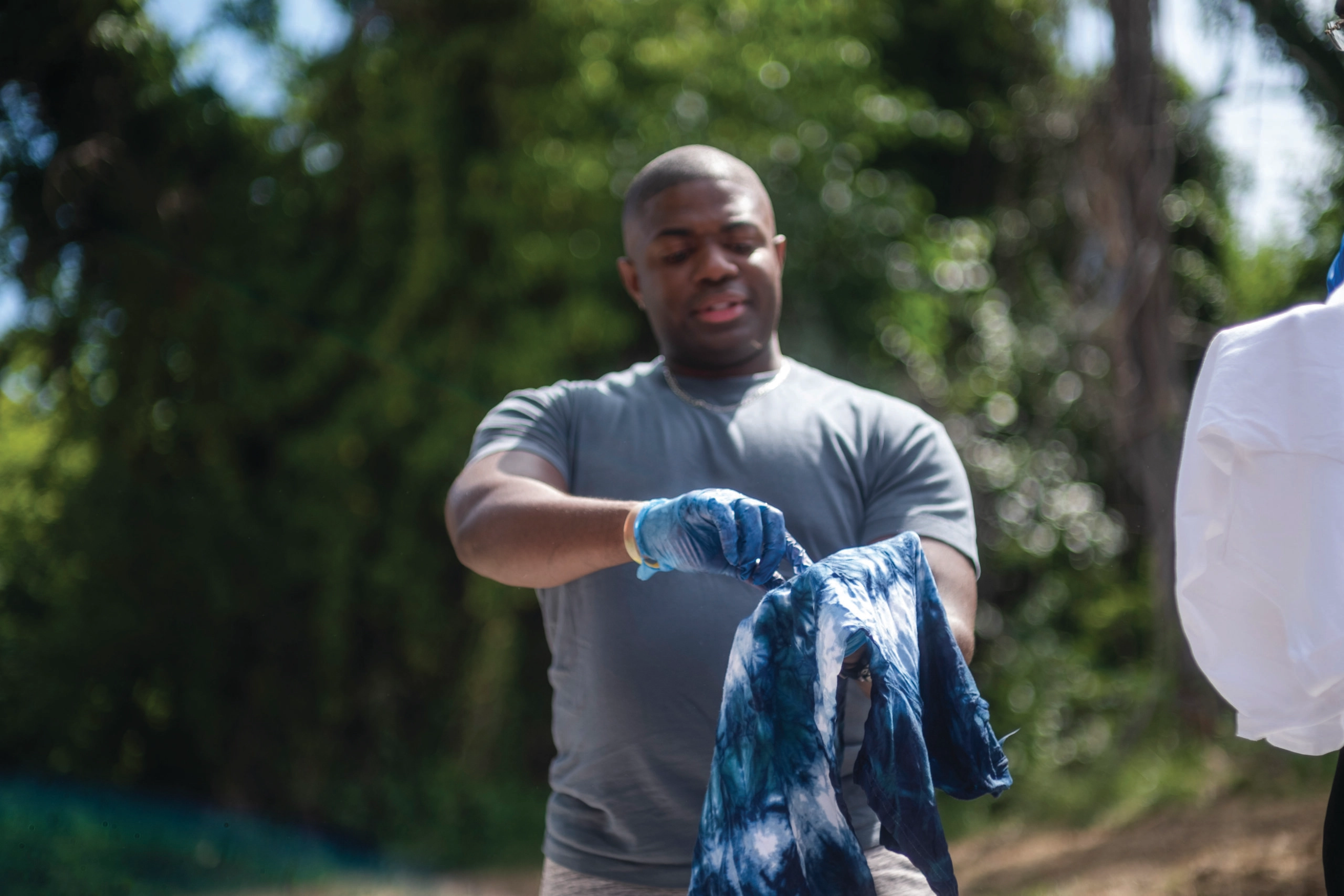 Indigo Initiative Ramps Up in Baltimore with Building, Incorporates More Fields and Black Farmers
Indigo dye is harvested from the plant that does everything from making cotton jeans blue to giving boots, sneakers, home décor, wood, and leather brilliant shades of blue hues. Before these items can become colored treasures, seeds are needed to grow indigo plants which sprout leaves for harvesting. It may not be foremost in one's thoughts to imagine that indigo plants have been growing locally in Baltimore for four summers, but jobs and entrepreneurial opportunities are expected to arise because of a progressive initiative.
The Maryland Institute College of Art (MICA) hosted a groundbreaking on June 28, 2022, for the Natural Dye Initiative (NDI), in partnership with Upton Planning Committee, Inc. According to a press release, the NDI, which is "a collaboration dedicated to the development of a natural dye ecosystem," will be housed in the historic Harriet Beecher Stowe School. It is located at 1223 Argyle Ave. in Baltimore. Fields in the 1200 block of Argyle Ave. and five additional locations will be utilized.