(BALTIMORE – October 2, 2023) – It doesn't take a rocket scientist or even a noted economist to understand that the fiscal viability of Baltimore's Inner Harbor is, at best, on life support. Those of us old enough to remember July 2, 1980, when it opened as a centerpiece of the Baltimore Inner Harbor renaissance also remember the hope it brought.
Baltimoreans were thrilled by the string of events that would evolve there over the years, let alone the retail shopping that was available along with several restaurants.
To say the least, the Inner Harbor was the place to be – especially on a Sunday afternoon.
After all, the late Mayor William Donald Schaefer was the poster child, if you will, for a renewed optimism in our downtown waterfront. Who can forget the day in 1981 when he made his famous splash in the seal pool at the National Aquarium?
Much has changed since then, though. Personally, I remember when Shucker's closed. It was a Black-owned seafood spot, one of if not the only Black-owned eatery at the harbor. If I'm not mistaken, their rent was approximately $13k per month.
Whatever the case, other Harborplace businesses would eventually close, too. Today, Harborplace is a shell of what it once was. The Light and Pratt Street Pavilions are mostly empty. Hooter's is one of the only businesses still standing.
Hell, even the Gallery is shut down.
Enter Baltimore City College alumni and MCB Real Estate's Managing Partner P. David Bramble, a developer from a historic family that owns the Baltimore Times Newspaper. His parents are Peter and Joy Bramble and they have delivered positive news from a Black perspective since the paper was established on their Madison Avenue dining room table in 1986.
David has taken on the arduous task of re-birthing a newly improved Harborplace. His firm is awaiting court approval to buy the property, which is currently in default from a previous owner.
What is his vision? For one, tearing down the two pavilions is a priority, as well as rebuilding a better, brighter Harborplace of which we can all be proud.
"We now begin the hard work of equitably investing in one of Baltimore's most critical assets," according to the project website (https://www.ourharborplace.com/).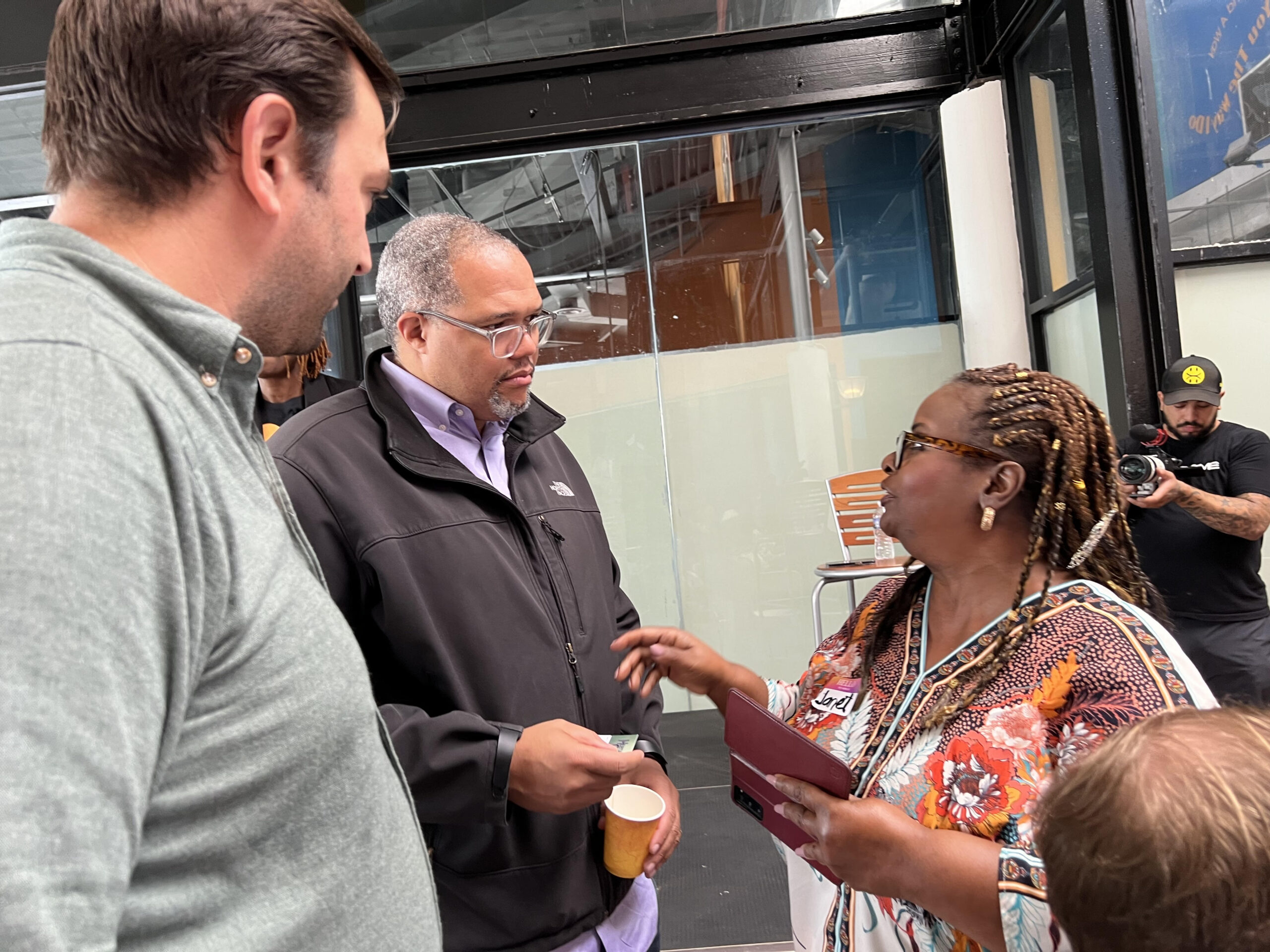 Bramble said, "We will engage every neighborhood, and every community, in a conversation about the future of Harborplace and our downtown. I believe with all of my heart that Harborplace will re-emerge as a place that is authentically Baltimore where children, families, our region, and our world will come to enjoy the best of Baltimore."
On Saturday morning, he and his team hosted one of a series of community engagement meetings to hear from the people. It unfolded on the second floor of the Light Street Pavilion, and for this Baltimore-born and bred journalist, it was a breath of fresh air.
BMORENews.com talked to some of the attendees at Saturday's meeting.
Here's what they had to say: