By Doni Glover, BMORENews.com
(ANNAPOLIS – March 7, 2023) – I imagine that people become journalists for any number of reasons. Last night at Government House, Gov. Wes Moore spoke about his father, William Westley Moore, Jr. His father, who died when the Governor was 3, was a broadcast journalist. The Governor spoke about his dad's passion for his job and how essential the free press is to American democracy. To have the ability to raise issues and advocate is always essential to rebuke tyranny. Gov. Moore's mother, Joy, worked in media, too.
Moore did something that's pretty revolutionary. He welcomed the members of the Fourth Estate, i.e. the press and news media, into his home yesterday afternoon.
What's even more epic is that Senior Journalist Charles Robinson, a man who has mentored me for the past 20 years, posted that it was the first time he'd ever been invited to Government House.
One should know that Robinson is a journalist's journalist. That is, he is the epitome of modern journalism. From television to radio to writing to blogging and social media, Robinson has been leading the pack for many of us for many years. He demonstrates every single day what it means to be a journalist covering Maryland politics straight out of Annapolis.
Year in and year out, Robinson has mastered every nook and cranny of the state and his knowledge of political history is impeccable.
I am so glad that I was there to witness it. While the Governor spoke about life in Government House, Robinson's personal story made the evening full circle for me. I am forever reminded of how important my job is. Truth-telling: That's my job. That's Charles' job – as well as the other journalists who were invited.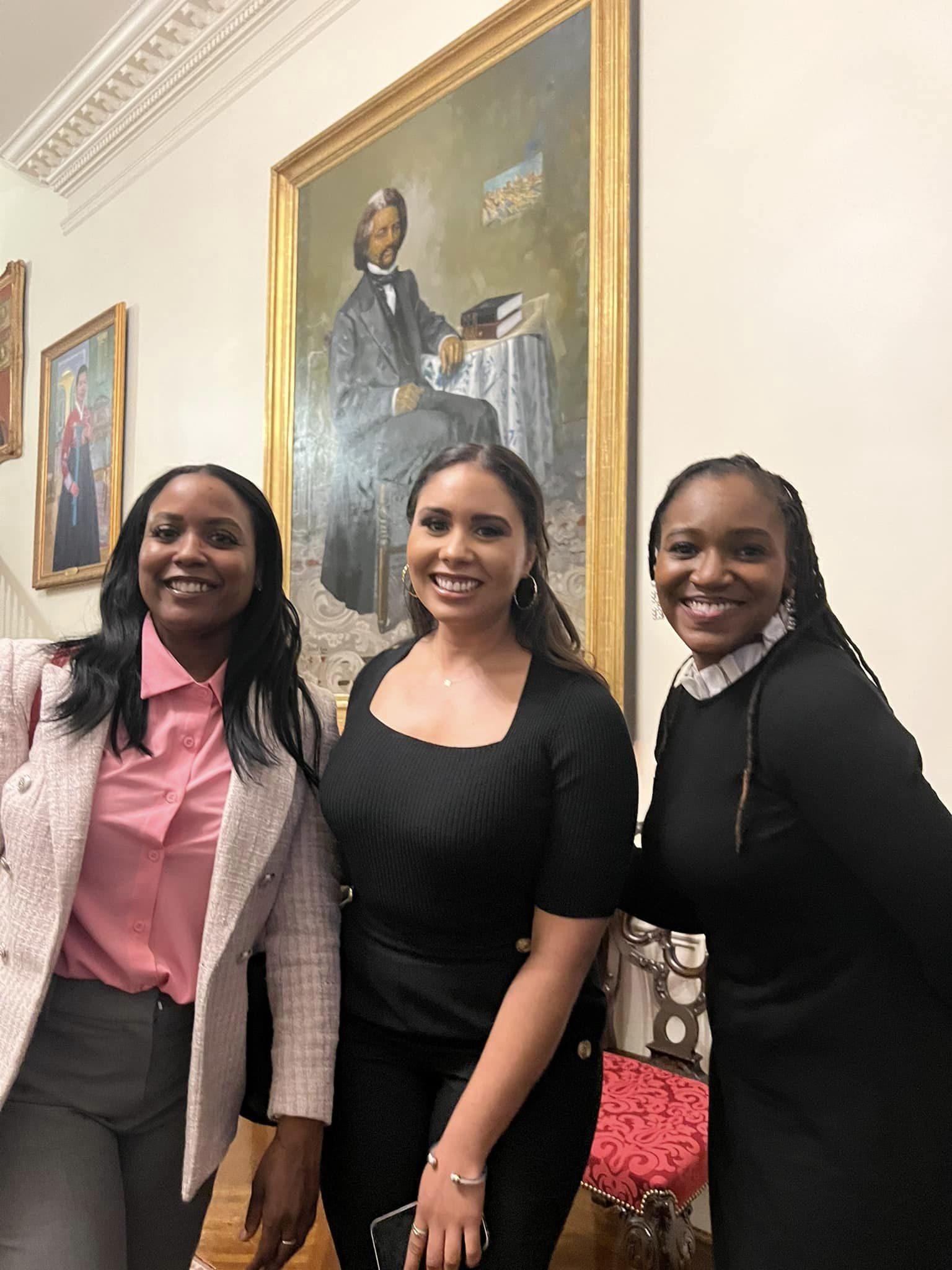 The name Harry McAlpin may not be widely known. Neither may Ethel Payne's name. Alice Allison Dunnigan might not be familiar either. Yet, many know the name of Ida B. Wells.
In 1944, Harry S. McAlpin became the first Black reporter to attend a U.S. Presidential news conference. Known as the "First Lady of the Black Press," Ethel Payne served as a columnist, commentator, lecturer, freelance writer, and Civil Rights activist. Alice Dunnigan was the first Black female correspondent to receive White House credentials and the first Black female member of the Senate and House of Representatives press galleries. Ida B. Wells was an investigative journalist, educator, early leader in the Civil Rights Movement, and one of the founders of the National Association for the Advancement of Colored People.
According to Kenneth Newton, "The Victorian writer Thomas Carlyle called the press the 'Fourth Estate of the Realm'. By this, he meant that it acted as a sort of watchdog of the constitution and, as such, formed a vital part of democratic government. Most modern writers would agree that the mass media should play a central role in sustaining and developing democracy: the media should present a full, fair, and accurate account of the news, they should inform and educate the general public, and they should cover a wide range of political opinions and positions (Keane, 1992)."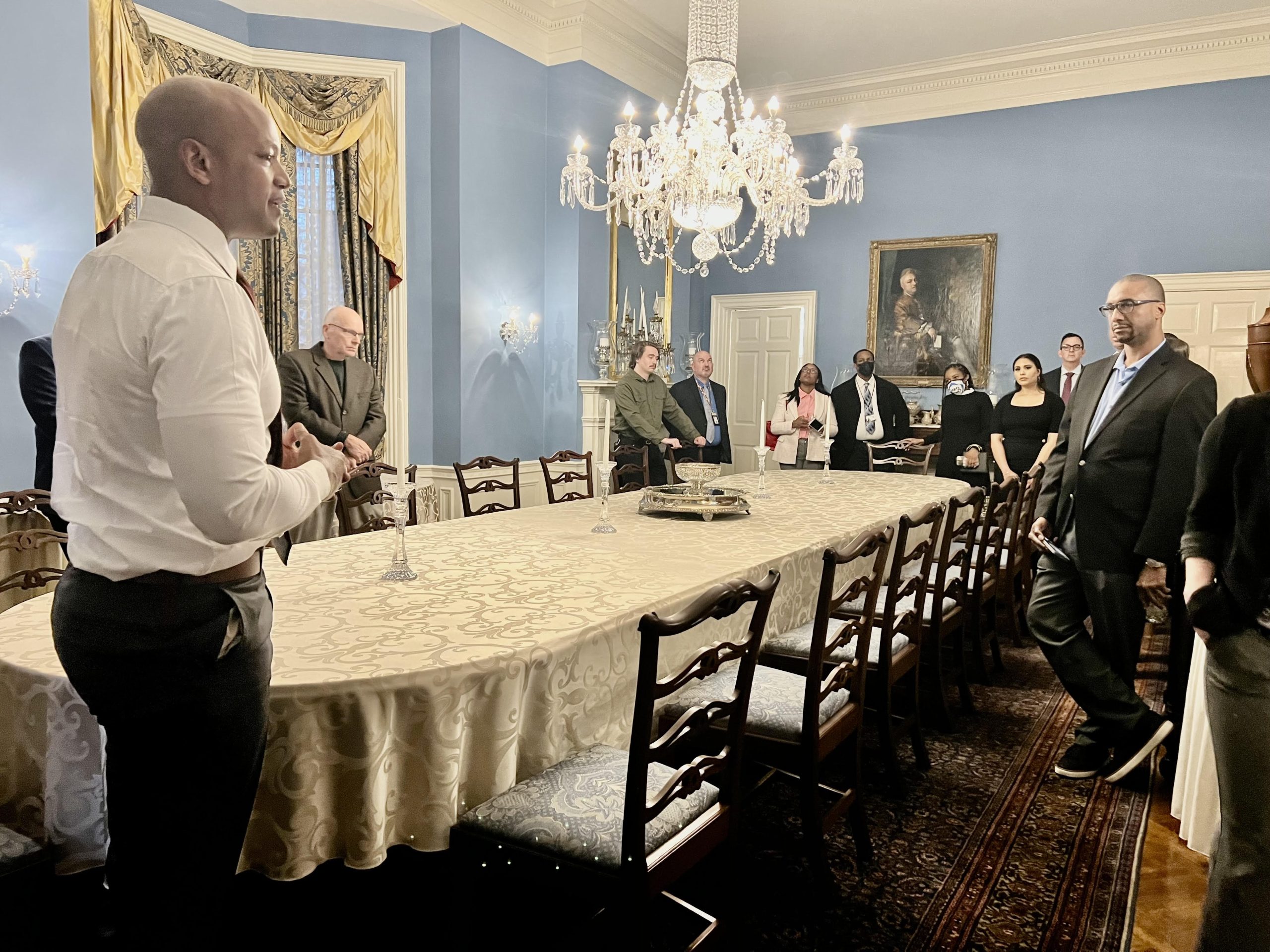 I am reminded that as a Black journalist in a 30% Black state that now has its very first Black Governor, my job is now more important than ever. Even better, we have a Governor who clearly recognizes the value of the press. The Governor and the First Lady – and the first dog, Tucker Balti Moore greeted us, took us around a bit, and shared some dynamite hors d'Oeuvres and refreshments.
Very classy, to say the least. As Robinson noted, it is far from the norm for a sitting Governor to invite the press in. Moore showed his forward-thinking last night.
And frankly, if I were Governor, I'd do the same thing.