(BALTIMORE – May 10, 2023) – Today, Congressman Kweisi Mfume will endorse Prince George's County Executive Angela Alsobrooks in her bid to become the next United States Senator for Maryland. The endorsement event will be held at 11:00 am at the New Carrollton Metro Station, 4700 Garden City Drive, New Carrollton, Maryland 20784. Other notable Maryland Democrats will also endorse Angela Alsobrooks at the rally-style event today. Congressman Mfume issued the following statement in advance of the event.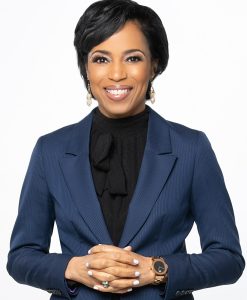 "Angela Alsobrooks is extremely qualified to represent Maryland in the United States Senate and deserves our support. She has a proven track record of success which includes fighting crime, fighting for children, and increasing access to jobs and healthcare. Angela is someone who knows and understands the people she represents, cares deeply and takes the time to listen to all people. We need her in the U.S. Senate."
More about Angela Alsobrooks
Angela Alsobrooks is the County Executive for Maryland's second most populous jurisdiction, Prince George's County. In a crowded field, she won her 2022 Democratic primary contest with 91% of the vote before getting reelected in the general election unopposed. She bested a former member of Congress in 2018 to win the Democratic nomination as County executive. Angela earned 62% of the vote in that contest.
From 2010 to 2018, Angela was the elected State's Attorney for Prince George's County, the top law enforcement officer for Prince George's County. She significantly and consistently reduced crime in every major category during that time. Her 2010 election was her first time on the ballot for elected office; she bested the incumbent clerk of court (a position elected countywide) and incumbent county council chair in that contest with 42% of the vote – twice what any other candidate garnered.
Angela studied law in Baltimore from 1993 to 1996, earning her law degree from the University of Maryland Law School (in Baltimore). From there, she clerked for respected jurists Donna Hill Staton at the Howard County Circuit Court and William Quarles at the Baltimore City Circuit Court before returning to Prince George's County as an assistant state's attorney.